What to Look for in a Revision Rhinoplasty Surgeon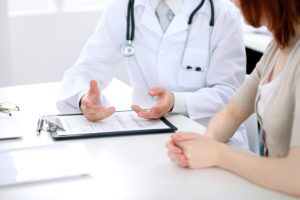 Revision rhinoplasty, also known as nasal reconstruction, typically is performed for two reasons: as part of a complex staged procedure or in an effort to improve the results of a previous surgery. Furthermore, this operation can be used to improve nasal aesthetics, nasal function, or both.
Rhinoplasty is considered to be one of the most difficult facial plastic surgery procedures, and revision rhinoplasty is often more complex than the primary (initial) surgery. As a result, it's imperative to choose a surgeon who has the skill, experience, and artistic eye to provide natural-looking results that preserve or enhance your breathing. Dr. Eric Payne, our extensively trained craniofacial plastic surgeon, recommends asking the following questions to help identify a highly-qualified and capable surgeon for your operation:
Are you board-certified in plastic surgery?
Do you complete continuing education courses each year?
How many revision rhinoplasty cases do you perform each year?
What approach do you recommend for my situation and why?
Do you have before-and-after photos I can review?
In addition to these foundational questions, be sure and ask about anything you feel is pertinent to your concern. From this interview (the consultation), you should also get a feel for the doctor's demeanor and personality. You want someone you feel comfortable with, someone who is compassionate and seeks to help you better understand all of your options. Surgery is a big decision, and you should see your surgeon as a partner in the process.
For more information about revision rhinoplasty and who should perform this type of procedure, please contact our practice.