Meet Dr. Payne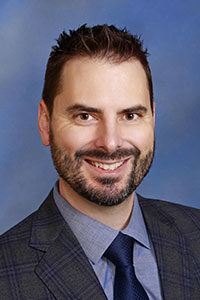 Phileemon Eric Payne M.D. is a native Texan and grew up in the southwest. He finished medical school at Loma Linda University School of Medicine in 2004. While a student he gained an appreciation for plastic and reconstructive surgery, specifically in craniofacial surgery. His passion for helping people was instilled by his parents.
After completing his medicine degree in California, Dr. Payne returned to Texas to begin training in general surgery at Texas Tech University Health Science Center, El Paso. During Dr. Payne's time in El Paso, he traveled several times to Juarez Mexico to treat underserved children with cleft lip and palate deformities. This experience further confirmed his passion to pursue craniofacial and plastic surgery.
After completing his chief year of surgery training, Dr. Payne was accepted to the University of Texas at Houston to complete plastic surgery training. During his two years in Houston he learned about the need for helping children born with craniofacial deformities in the Houston area. Dr. Payne finished an additional year of training in Dallas at Medical City Hospital in the subspecialty of craniofacial surgery. During this time, he continued participating in humanitarian mission trips to India and Zimbabwe to treat children with cleft and craniofacial deformities.
The Craniofacial and Plastic Surgery Center of Houston was established to create a center of excellence in the fourth largest city in the United States.
Dr. Payne and his staff are absolutely amazing! My daughter was born with a bilateral cleft lip/palate and Dr. Payne was assigned to her as her surgeon. I had been doing alot of research while pregnant on craniofacial surgeons and I only wanted the best. I had not yet picked one since she was born a month premature. After meeting him and looking into everything he has done including mission trips to help children in countries where this type of procedure isn't provided, I knew we had been assigned just the right doctor for our daughter. He was so kind and gentle with her and you can really tell that he has a passion for what he does. Her first surgery to repair her lip looks absolutely amazing! I can't say enough about how happy I am with him and his staff.

colleen jones

November 25, 2017

12345
Medical Missions and Charitable Service
Dr. Payne is proud to contribute significant time, energy, and skill to several charitable organizations and programs, including LEAP Global Missions, Christus Foundation for Healthcare, the Shriners Hospital for Children-Houston, and Operation San Jose. LEAP Global Missions, a Christian medical outreach program, brings together specialists in various medical fields to provide advanced care to underserved populations in Zimbabwe, Haiti, the Dominican Republic, Belize, India, and areas where disaster relief is needed. Through the Cronin-Brauer Cleft Lip and Palate Clinic, families in Mexico, Texas, and the surrounding states receive treatment for craniofacial deformities at the Shriners Hospital for Children. Dr. Payne performs life-changing surgeries for children who would otherwise have no access to the necessary care. Returning year-after-year, Dr. Payne and his medical team forge lasting relationships with patients and their families, delivering the compassionate, leading treatment that all people deserve to experience.
What Is a Craniofacial Plastic Surgeon?
A subspecialty of plastic surgery, craniofacial plastic surgery is focused on repairing and correcting malformations of the skull and face. Craniofacial plastic surgeons typically help newborns, young children, adolescents, and adults address congenital and acquired deformities of the head, face, skull, neck, and jaws, as well as the structures associated with each of these areas. In addition to reconstruction, cosmetic enhancements can also be performed, either to achieve a more typical appearance or to improve the aesthetics of the desired area.
Why Choose a Craniofacial Plastic Surgeon?
Craniofacial plastic surgeons like Dr. Payne are extensively trained in the latest restorative and cosmetic techniques and technology designed to improve the lives of patients with facial and skull deformities. These procedures are highly complex and often require additional training beyond plastic surgery to achieve the best possible outcome in the safest environment possible. Many of the conditions Dr. Payne treats occur very rarely, and craniofacial plastic surgeons are uniquely experienced in addressing the signs and symptoms that accompany these disorders. As a result, patients can receive more accurate treatment at the time when they need it most.
Selecting the Best Craniofacial Plastic Surgeon for You
To find a craniofacial plastic surgeon who can provide excellent care and compassionate treatment we recommend choosing someone with the appropriate background and credentials. During an initial consultation, talk to them about their experience and ask about how many cases they have worked with regarding your particular concern. This meeting should also give you an idea about the physician's patient philosophy and demeanor. You should feel comfortable talking with the doctor, and they should make every effort to try and address your questions. If they have them, before-and-after photos can also be helpful in determining skill.
For more information about craniofacial plastic surgery and Dr. Payne, please reach out to us to schedule a consultation and to learn more.